Quality and Beauty Means Bufftech and Mauer Company.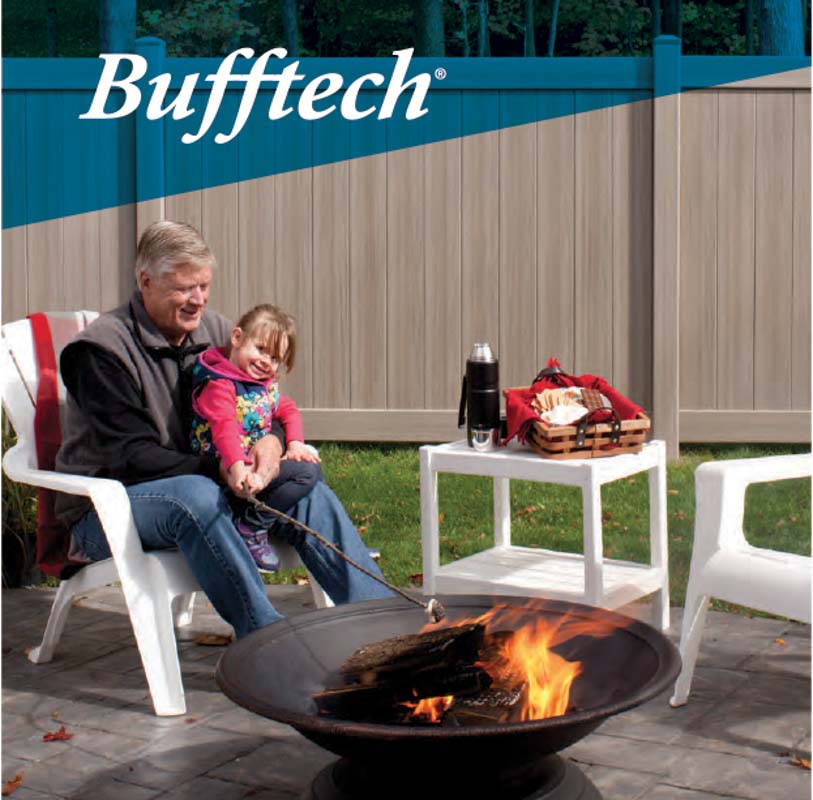 High-quality raw materials
When you purchase a Bufftech fence, you can be assured you're getting a high-quality product that's consistent from panel to panel, picket to picket. Bufftech vinyl fence is made with carefully selected ingredients designed to increase durability and long-term performance. Bufftech uses a high percentage of titanium dioxide, a critical additive that protects vinyl from potentially harmful UV rays, in all of its vinyl fence products. Lower-cost vinyl products often use less TiO2 because of the added expense. Without it, vinyl fence can become cracked and brittle due to weathering
Steel reinforced railings
Bufftech vinyl fence products feature a steel reinforced bottom rail for a stronger, more rigid fence, which reduces the chances of sagging or bowing.
Heavyweight pickets
Bufftech's heavyweight pickets provide superior impact strength and resist the warping and oil canning found in flat panel fence.
Routed rails and fence posts
Bufftech vinyl fence systems feature precision-routed rails for safe, secure picket attachment and easy assembly. Bufftech's routed fence posts provide a secure connection that allows for thermal expansion season after season.
Concealed fasteners
All Bufftech vinyl fence systems feature concealed fasteners for a sleek, clean finish. Pickets are installed without unsightly brackets, screws or glue that can compromise the safety and security of the fence.
READY FOR YOUR ESTIMATE?
Contact us now to receive more information on why we are the best fencing company for you!